[Sugimoto, Enomoto]
After the modification of the Summing Node as a differential receiver, we measured the sensing noise of the X arm ALS with and without the fiber noise cancellation.
Here are the results. The RMS of the sensing noise of the ALS above 0.3 Hz was improved from 9.5 Hz to 3.9 Hz thanks to the cancellation.
However, the RMS above 0.03 Hz were 12.7 Hz and 11.7 Hz without and with the cancellation, respctively, since the motion of optics at 0.15 Hz, (probably ITMX contributed the most), limited the RMS.
The best RMS we achieved in Jan was ~ 8Hz. I believe we would have better performance than that in Jan when the ground is quite.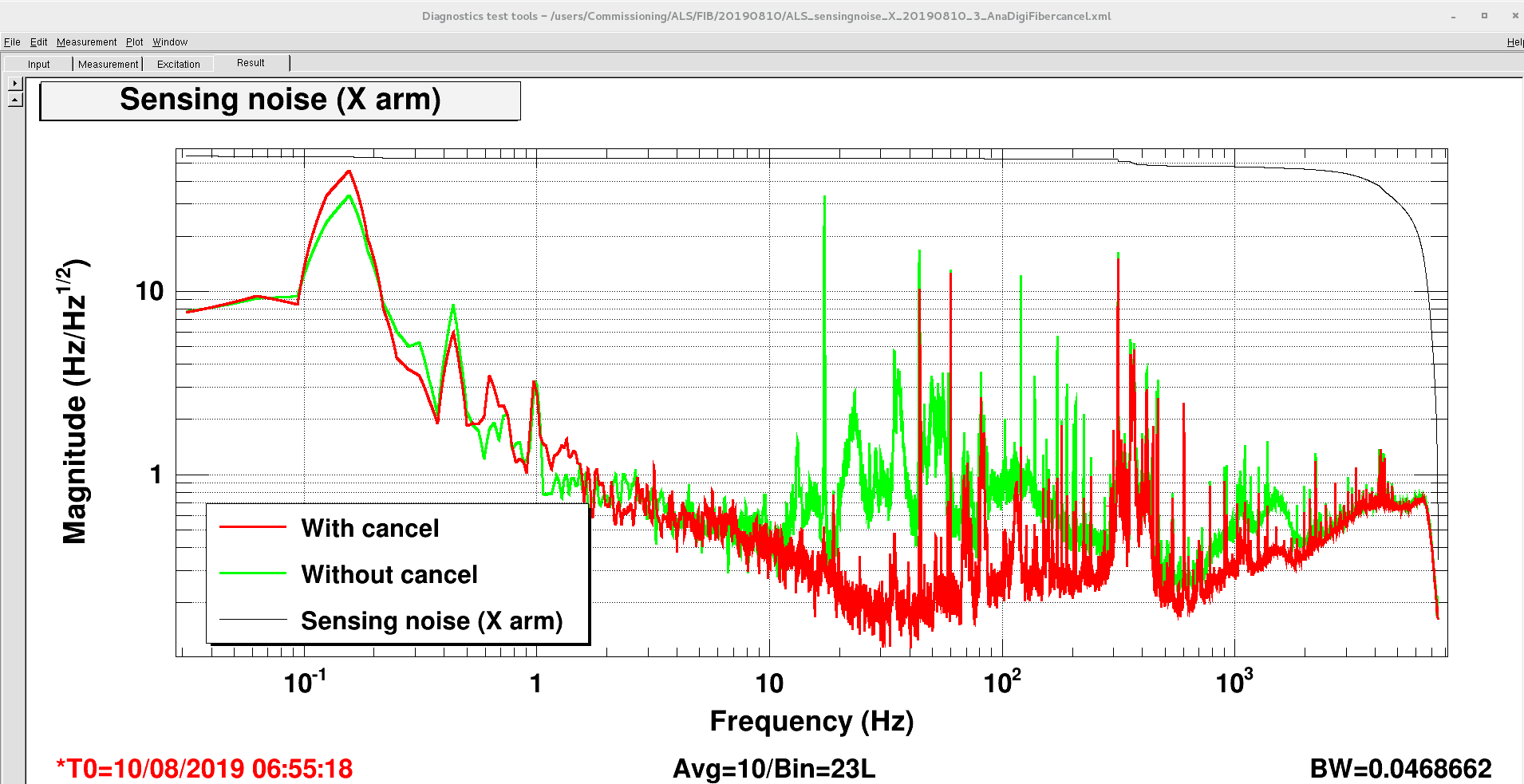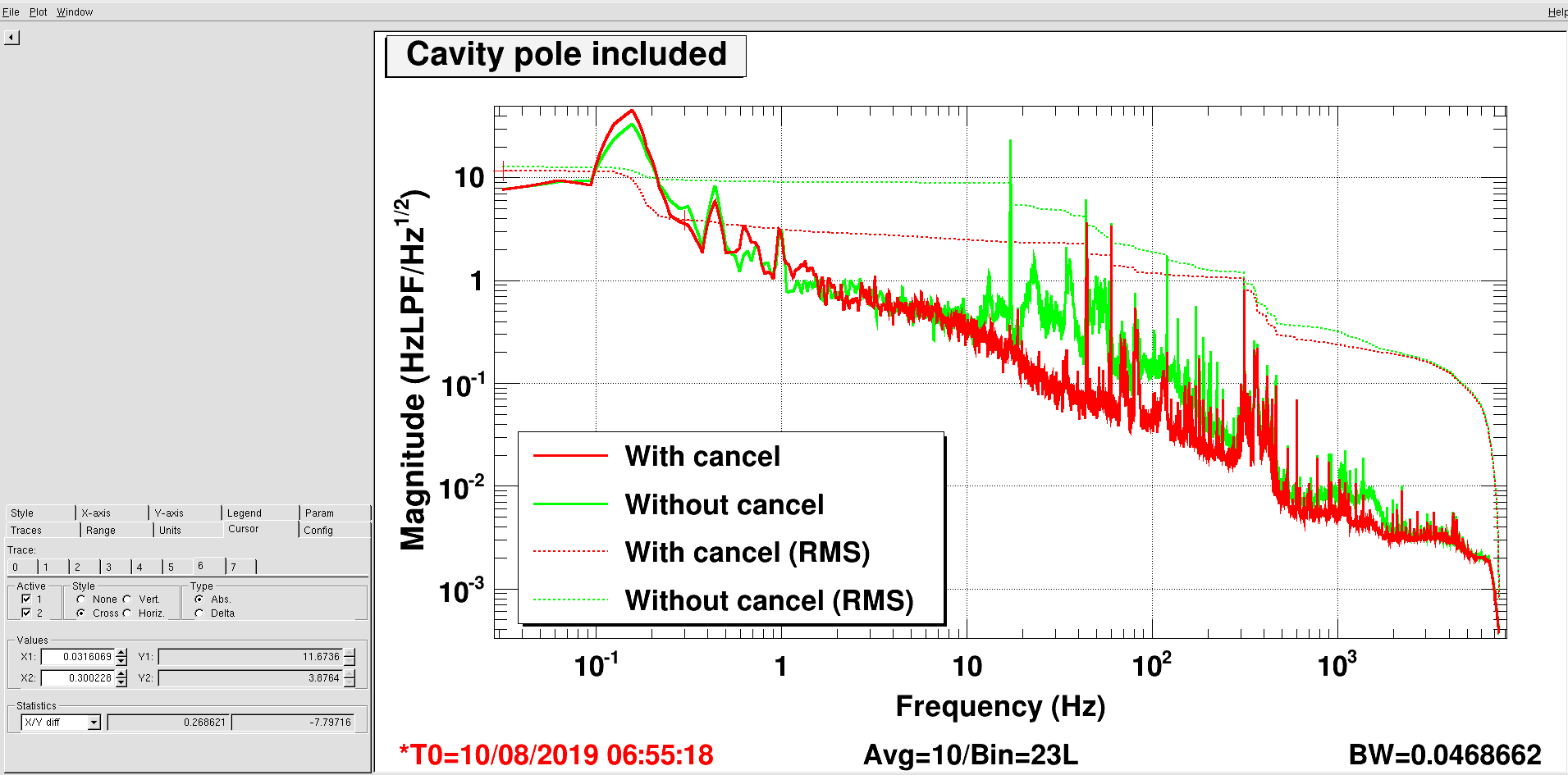 We also tried to hold the main laser at the resonance of the X arm using.
This is the time series of the IR transmission with and without the cancellation.
We can see that high frequency fluctuation was significantly reduced.