Displaying report 1-1 of 1.
Comment to SR3-RM was sitting on the EQ frame (Click here to view original report: 7236)
Several filter damped the SR3. Here is the remeasured TF with BW = 0.01 Hz.
TF of IPs (L, T, Y),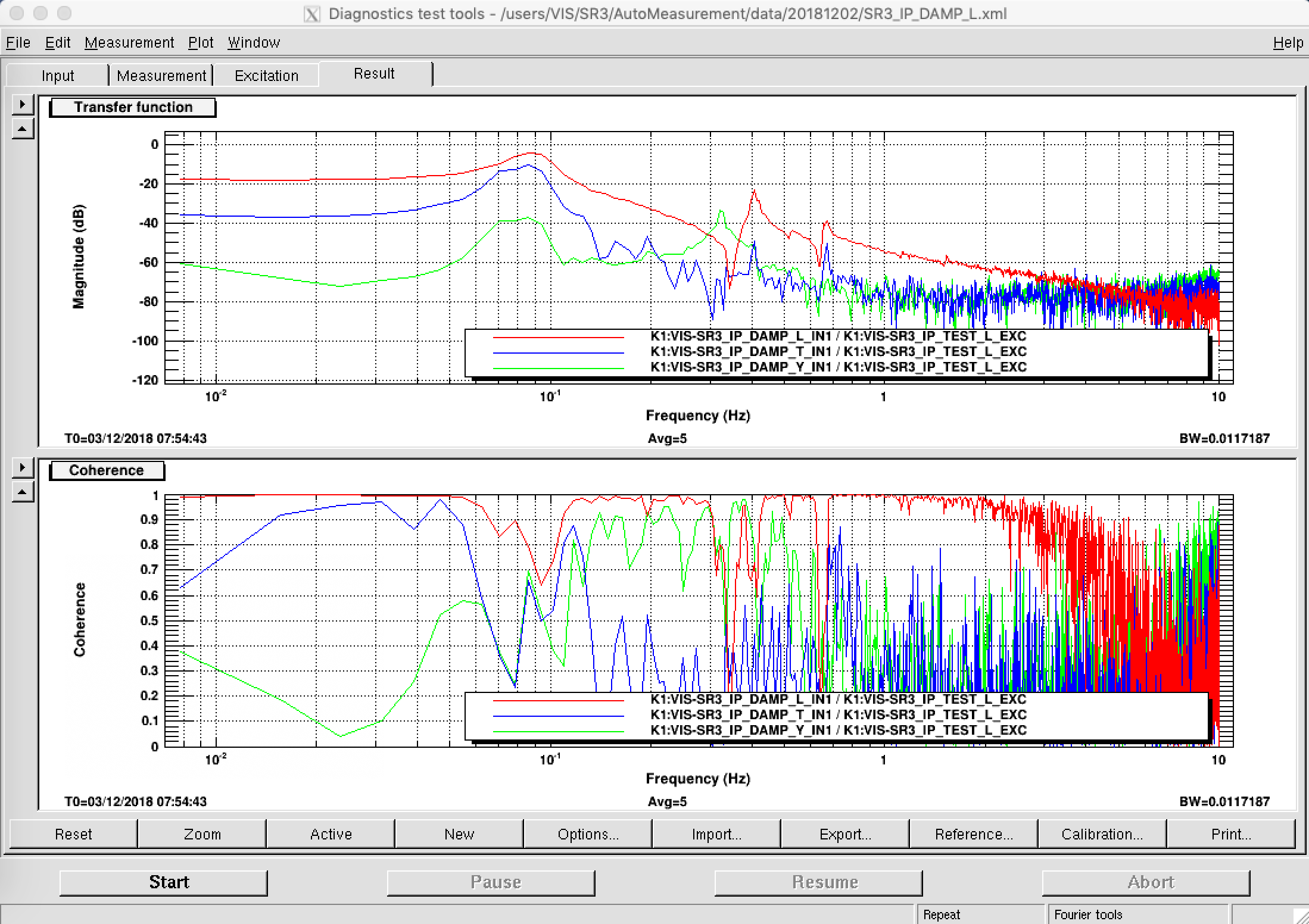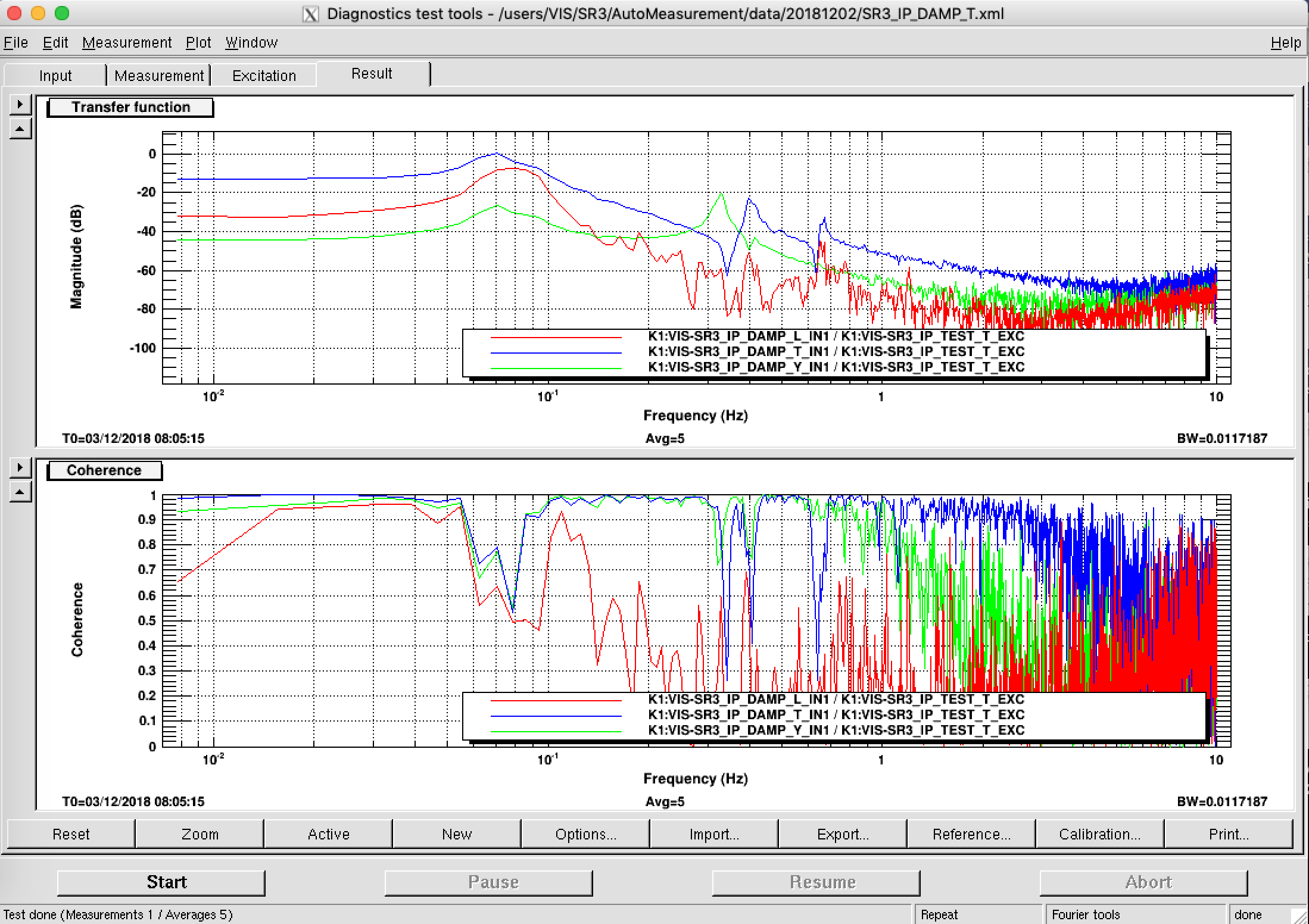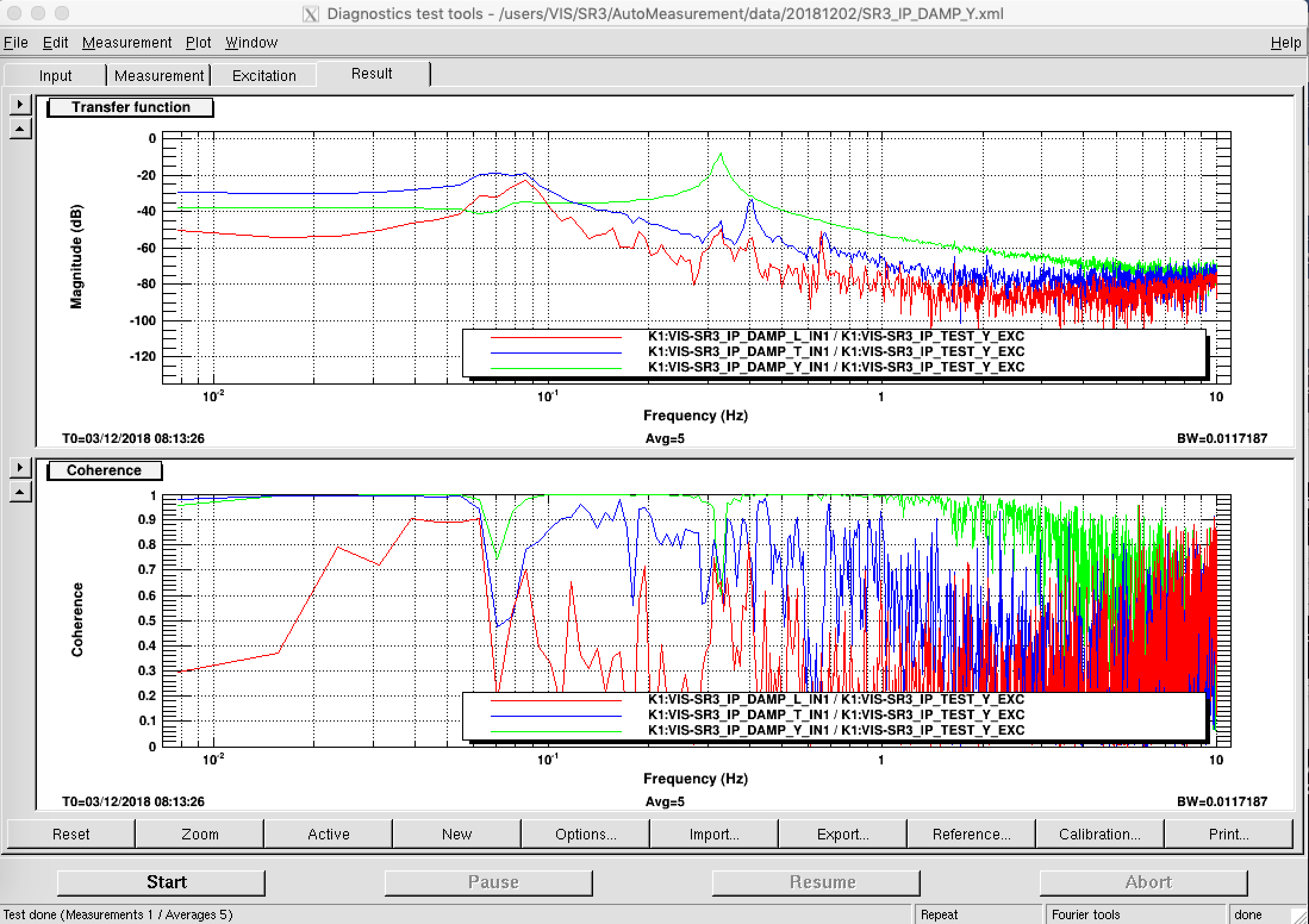 of GAS filters (BF, F1, F0),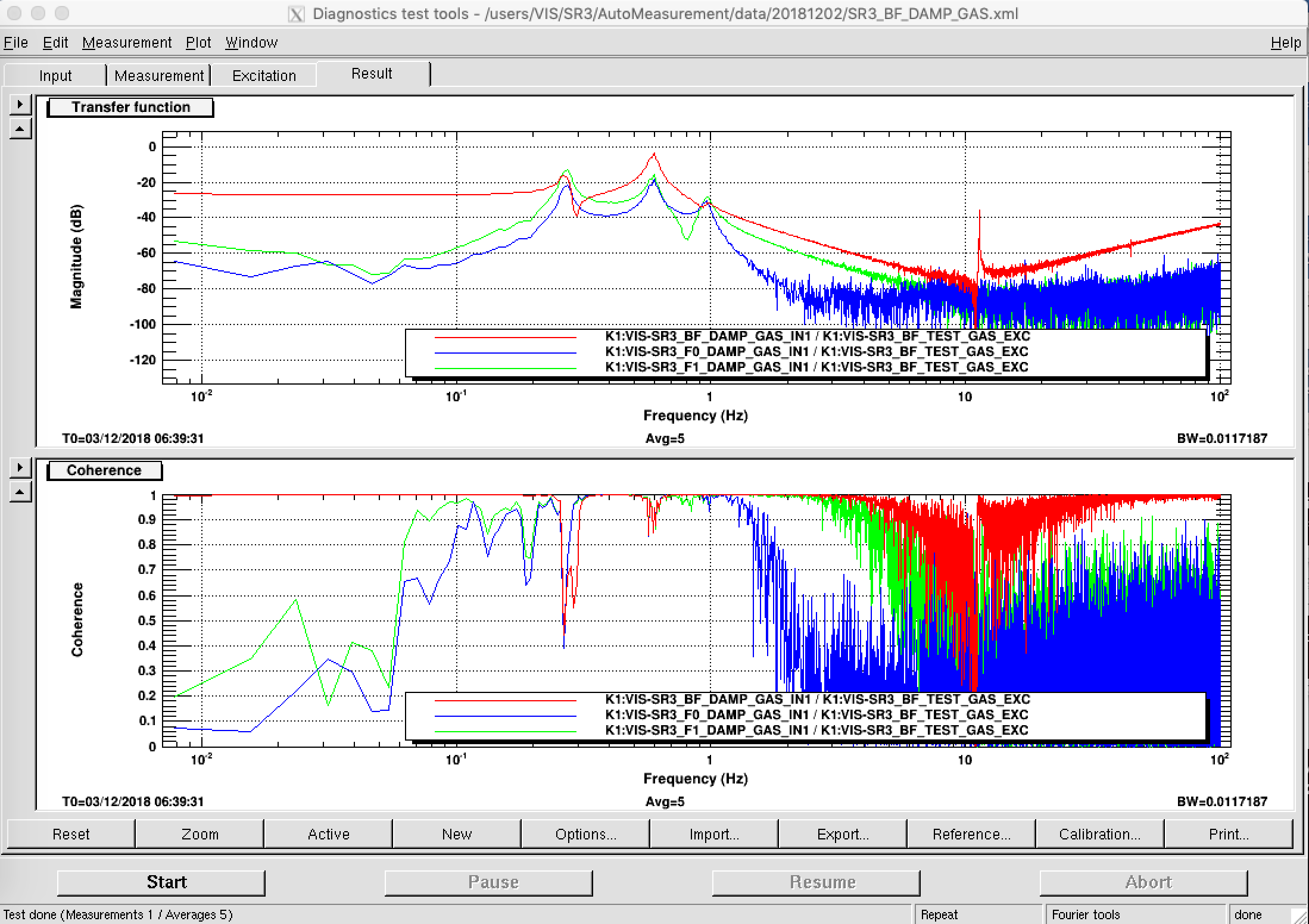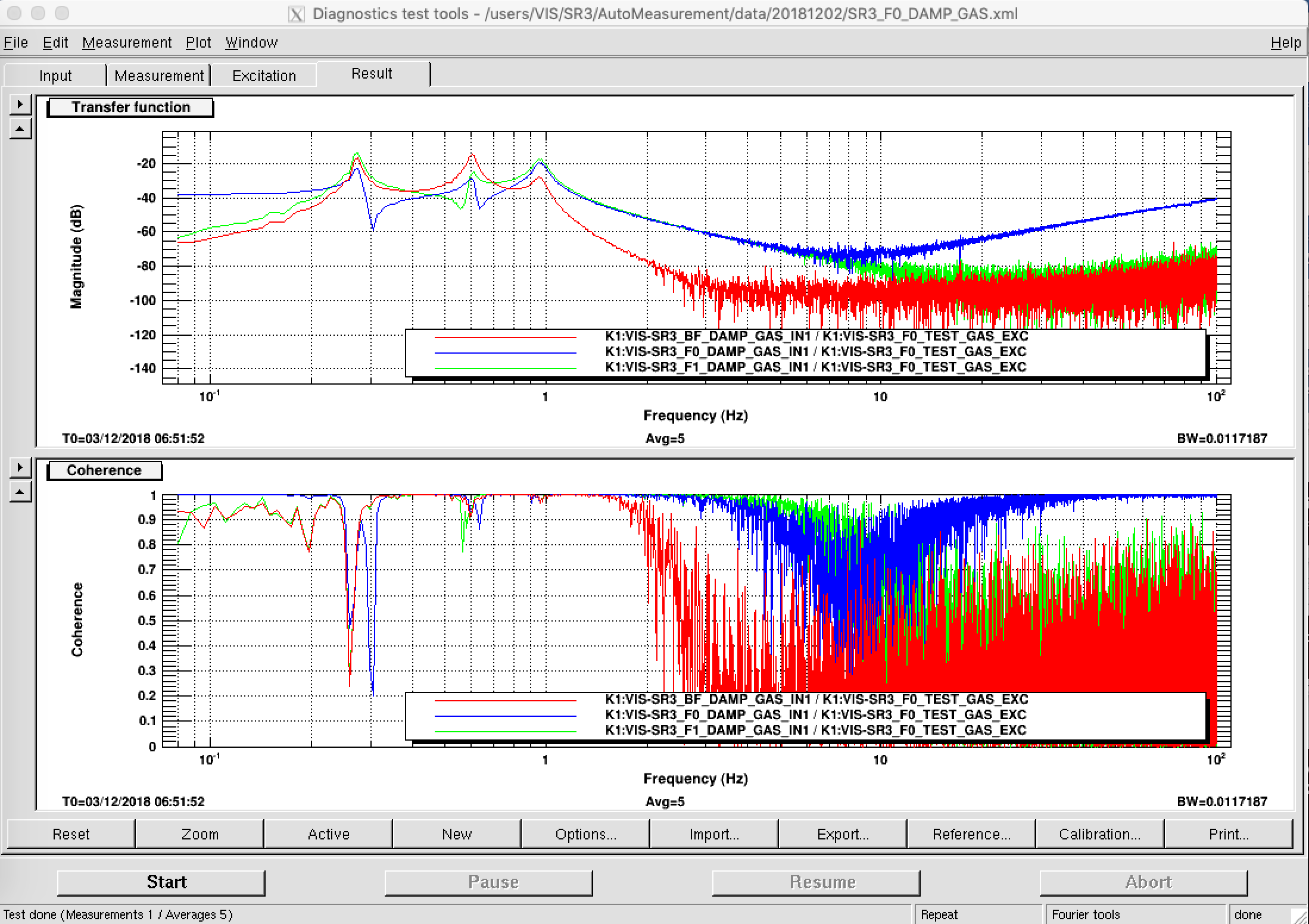 of IM (L,T, V, R, P, V).