Displaying report 1-1 of 1.
ALS CARM: Fast Path (Additive Offset Path) Engaged
[Nakano, Yokogawa, Sugimoto, Ushiba, Enomoto]
Tonight we tried to engage Additive Offset (AO) path of ALS CARM and it seemed that we succeeded.
What we did:
In the mine, we measured the transfer function of AO path, which means TF from IN2 of MC servo to the PSL frequency.
I will upload the TF we measured tomorrow.
Then designed the filter and tried to engage it.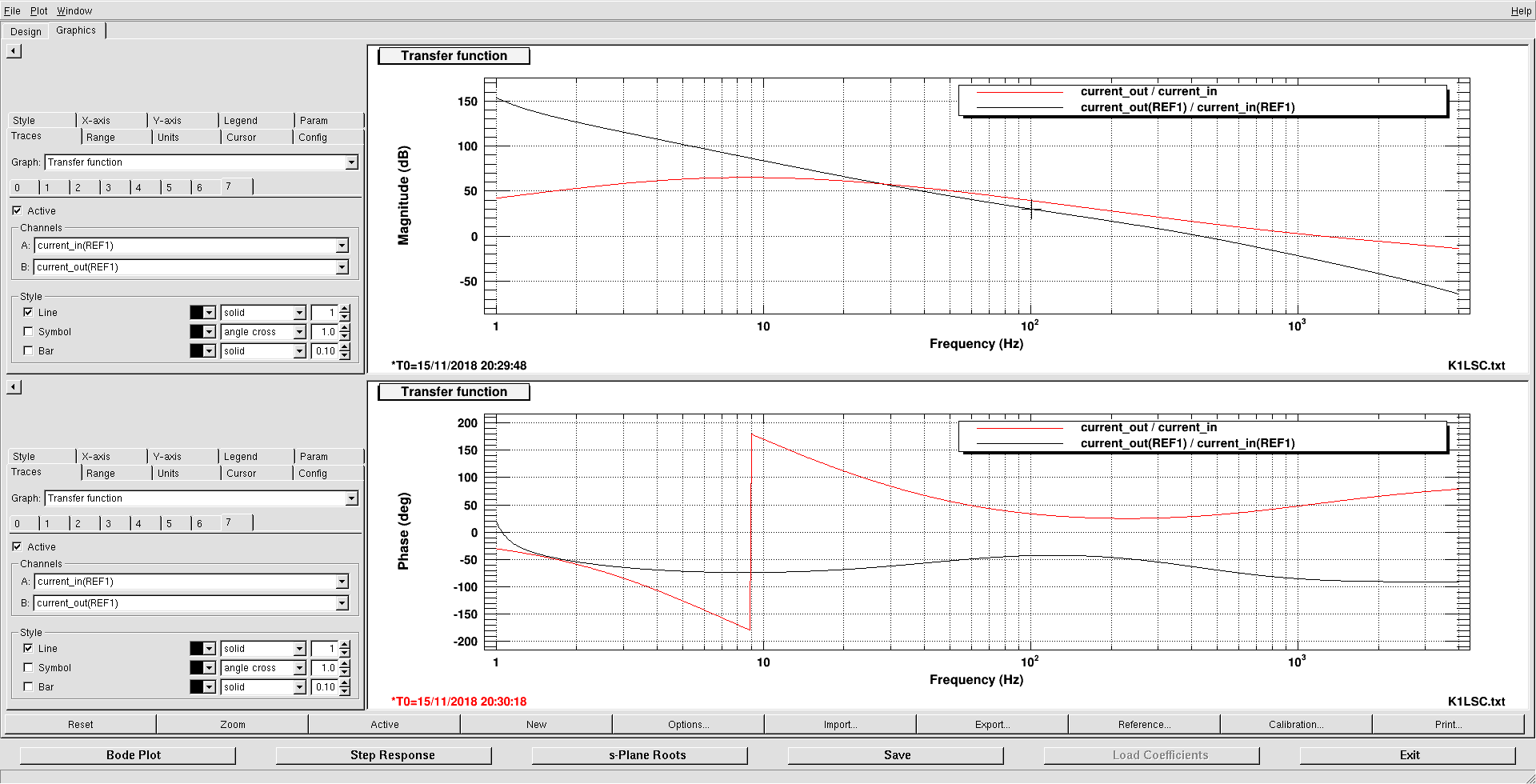 Results:
I think we succeeded to engage it, since we were able to increase the gain to the level where the loop will be unstable if there is only MCL path.
Here are the current filter configuration and expected ALS CARM loop TF.
And the following shows the stablity of the arm transmission with this loop. It seems main laser frequency is barely kept around the resonance peak of X arm cavity.