Displaying report 1-1 of 1.
Installation of the optics on the REFL table
[Miyoki, Enomoto, Sugimoto, yokogawa]
(Yesterday work)
We installed the optics on the REFL table and aligned those optics using the reflected beam from ITMX.
what we did:
assembled the optical mounts, posts and base plates.

The periscope, optical mount assemblies is the same as TMSX on this page.

installed the optics according to the layout design and aligned those optics.

The optical layout design is JGW-T1809238
The attached figure is the installed optics.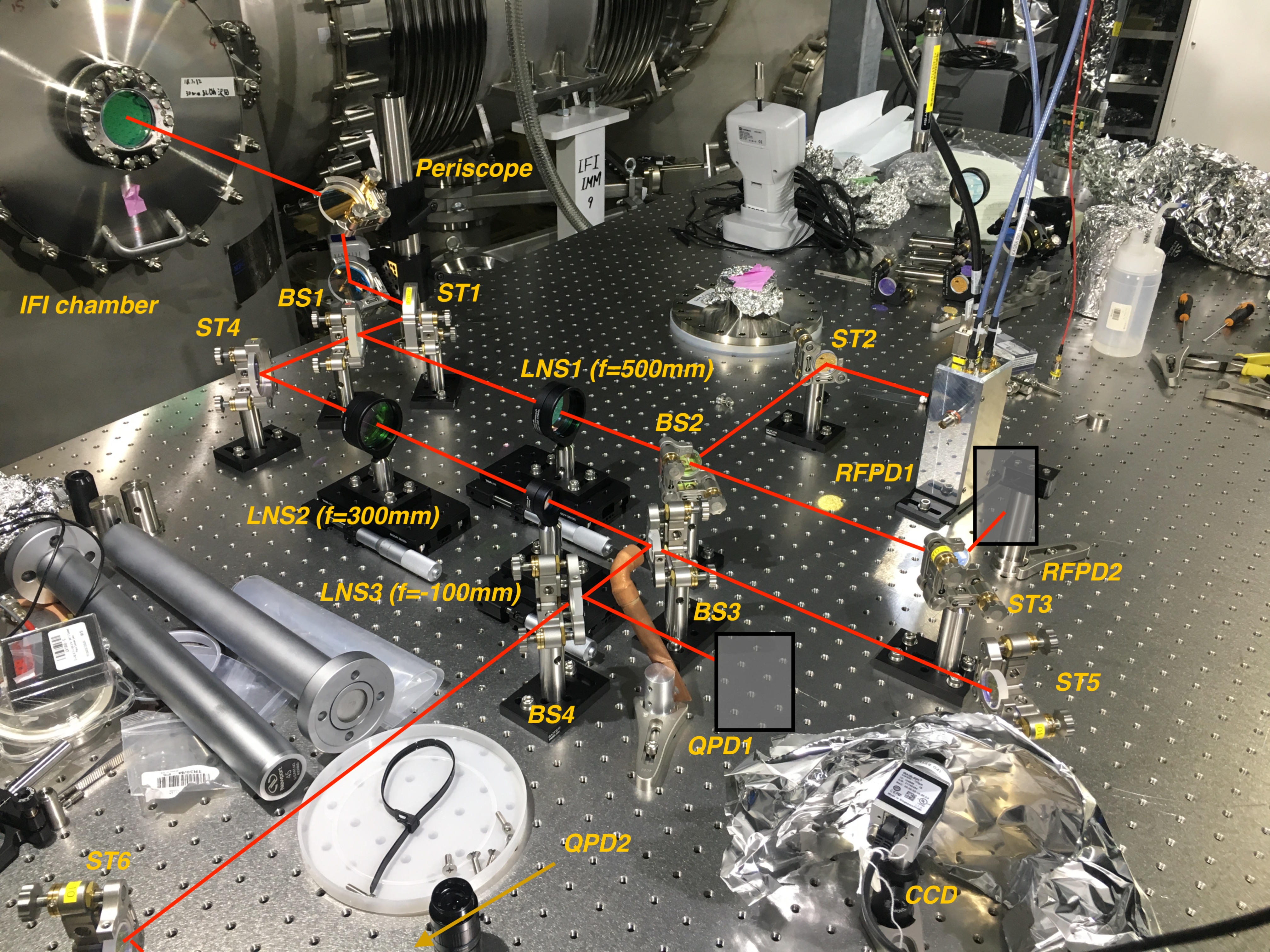 NOTE:
Since we did not have one RFPD and two QPDs, they have not installed yet.